Cooler than your archtypical fridge-magnet
Text by Andrez Bergen
I first met Japanese DJ/producer Akimitsu Hamaguchi via that revolutionary, new-fangled meet-and-greet medium - email - in the year 2000.To be honest it wasn't me he intended to get in contact with. He stumbled across my IF? Records website, found that we'd featured Melbourne tech-maestro Voiteck on our label, and mailed me in an attempt to get in touch with him.At the time I was still helming my radio program "Cyberdada" on PBS-FM, so I asked Aki to send me some demo material I could air out on the Melbourne airwaves. What I heard knocked my socks off. It was stark, dreamy, ethereal techno with a mellow wash that smacked of originality. Within months I was planning a double-CD of remixes of my Little Nobody muzak, and the remixers I requested included Si Begg, Tobias Schmidt, Tal, Voco Derman, DJ Rush, and… Aki's own project Magnet Toy.
When I moved to Tokyo in July 2001 we finally met up, became best mates, and the rest - as they say - is some kind of sordid history.But there was a substantial amount of historical context behind the Magnet Toy facade before I ever got involved.Aki began DJing in 1996, at age 20. "When I was dancing on the dancefloor, the cat ordered me to do it," he quips.
He also began production as Magnet Toy − although he feels both areas are uniquely different: "DJing sees to the dancefloor, while producing sees to the mindfloor," he believes.Two years later Aki released a twelve-inch called "Mapholova Cavern" through Thomas Heckmann's Trope imprint in Germany, an astonishing achievement both for his age and at the time.
That same year (1998), he also started Luxsor Recordings with a friend and launched a monthly party in Tokyo. Since then Aki has helmed innumerable parties including the more recent (here read 2003/2004) Zoology, Zentropa and Zu-Zushii gigs at Bullets in Nishiazabu.
As a DJ himself, Aki is also not easily impressed by visiting impressarios of the decks, although some do jump to mind: Cristian Vogel ("he's mad, mad, mad!"),Dave Angel ("pumping!") and Richie Hawtin ("hard!").Here in Japan he pays respect to DJ Krush and Fumiya Tanaka.
Time passes, as does a DJ's taste in music. While German trance and the sounds of the TB-303 played an integral role in the music he spun in 1996, eight years later Aki's focus is music that's "dark, minimal and dubby", and artists that play a special part in his record box include Robert Hood, Oliver Ho and Paul Mac.
And in his ulterior role as a producer he uses a Mac, DDA console, Roland synthsizer, Akai sampler, and effects.
MAGNET TOY AT A GLANCE:
DATE OF BIRTH: September 28, 1976
PLACE OF BIRTH: Nagoya, Japan
PLACE OF ABODE: Chigasaki, Japan
HOBBIES: Playing with my puppy; destroying electronica
MAJOR MUSICAL INFLUENCE (AS A CHILD): Some classical piano exercises - but I didn't like lessons
MAJOR INFLUENCE WHEN HE FIRST STARTED DJING: German trance; TB-303 sounds
MAJOR MUSICAL INFLUENCES NOW (2004): Minimal, dark techno
FAVOURITE MOVIES: 'Natural Born Killers', 'Raiders Of The Lost Ark'
FAVOURITE TV COMEDY: 'Red Dwarf', 'Knight Rider'
FAVORITE ANIME: 'Galaxy Express 999'
FAVORITE MANGA: 'Black Jack'
FAVOURITE FOOD: Cheese, chocolate, yoghurt, dried seaweed & beef jerky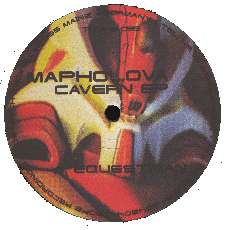 Mapholova - cavern ep
(05.1998 trope recordings trope035) 2x12"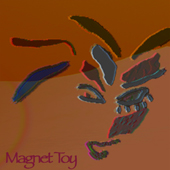 Magnet Toy - Cause
(01.2011 Luxsor Recordings Lux001)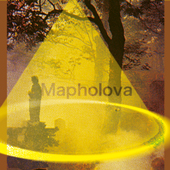 Mapholova - Arkavathi
(01.2011 Luxsor Recordings Lux002)
Copyright © 2011 Luxsor Recordings. All Right Reserved.